Internet On Fire: Genshin VA Fired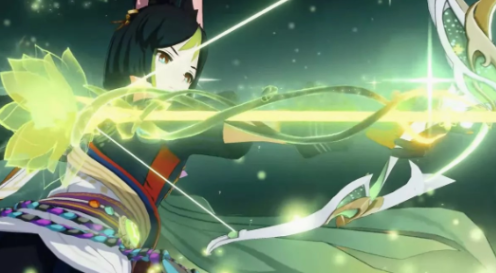 Trigger Warning *Sexual Misconduct With Minors*
Genshin Impact Voice Actor Elliot Gindi has been fired for sexual acts with fans of his character. These fans also happened to be underaged. In this open world action rpg game released in 2020, Elliot Gindi was the voice of Tighnari, a dendro type DPS character. Over seven months, Tighnari has evolved into one of the most popular characters in the game. What Elliot did was the complete opposite of what a wholesome character like Tighnari should be known for. 
Elliot was revealed to have been sending sexual texts and images to his fans back during the holidays though the drama wasn't brought up by the victims until early February of this year through social media apps such as Twitter and Discord.
Since then, the drama has gained many responses from fans, fellow voice actors, and the current game publishers, Hoyoverse. With the game just winning the Player's Voice Award in 2022 Genshin has as a result gained more popularity. With an act such as this coming from a voice actor of a beloved character, Hoyoverse is at risk. With that type of behavior coming from a voice actor they hired, Genshin Impact will develop a bad reputation, losing players in the process. It is predicted that Hoyoverse will act as quickly as possible to fix the issue.
Juniors from Central agree that the voice actor should be replaced, but don't want fans to "harass voice actors like they did with Kokomi's voice actress" referring to the voice actress of a healer character that received horrible backlash. This ended with fans finally putting a stop to it once the voice actress started receiving death threats. Obviously Elliot Gindi's situation is completely different, but the student wants people to "not relate what a person in real life does to a fictional character."