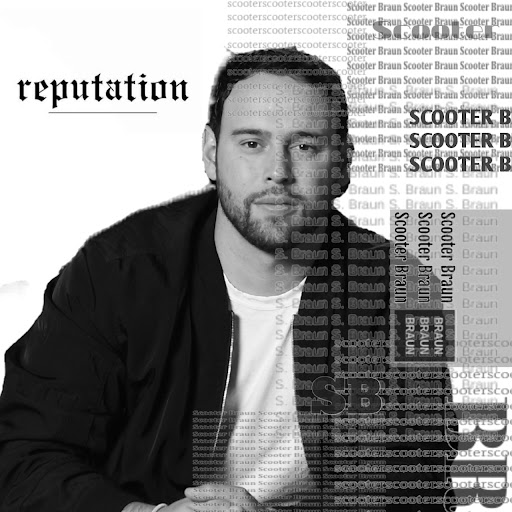 Scooter Braun, with a net worth of $500 million, had recently set the internet on fire with rumors of some of his greatest clients abandoning him. While most of the rumors remain unconfirmed, there's more than enough to draw curiosity.
Braun jumped headfirst into the music industry as a college freshman. Due to his reputation in the club scene, he was hired to throw after-parties for rock and rap tour/festival Anger Management. The connections he made in this era of his life, along with his ability to bring about a good time landed him a job with So So Def Records in 2001, at only nineteen years old. After only a year, he was promoted to Executive Director of Marketing for the company and placed in charge of organizing parties for the NBA all-star game of 2003 and Britney Spears's Onyx Hotel Tour.
In 2005 however, Braun parted ways with So So Def and formed a campaign deal worth $12 million with Pontiac and Ludicrous, opening an opportunity for him as an entertainment consultant for the Atlanta Hawks. There's not a branch of the entertainment industry that Braun hasn't touched— he's been involved with music, sports, movies, comics, tours,
In 2008, after watching a YouTube cover by a young Justin Bieber, Braun contacted the child's family, convincing them to move to Atlanta, and signing their son to his marketing company, SB Projects. With this company, Braun also managed Ariana Grande and Kanye West. West and Braun collaborated to release West's song Famous, which contained multiple digs at Taylor Swift.
Story continues below advertisement
Braun has an even larger company, Ithaca Holdings, which encompasses SB Projects. In 2019, this company acquired ownership of all six Taylor Swift albums, sparking even more tension between Braun and the singer. After breaking ties, Swift began working to re-record her music as a way to regain ownership of it. Braun then sold her masters to a private company.
It's important to note how Swift's success has only multiplied since these events. Her re-recordings have made incredible profit, she's on one of the two largest international tours to happen recently, and even more relevant to this article, caused many fans to drag Braun's name through the dirt.
But Swift wasn't the only one to move on to bigger things. Braun's company was acquired by multinational entertainment company Hybe (previously Big Hit Entertainment), which he became CEO of. The company manages artists and groups such as BTS, Lee Hyn, and NewJeans.
So aside from the conflict with Swift, Braun's career was only improving— up until now. IT started with J Balvin canceling Braun's management in favor of a deal with Roc Nation. News recently came out about Idina Menzel parting ways with Braun in January, for unknown reasons. This came to light after rumors arose about Justin having "officially let Scooter go as his manager" according to an anonymous source to USMagazine. A trend among both the defendants and attackers of Braun seems to be that almost all sources remain anonymous, which isn't unusual but certainly has a way of furthering rumors.
Only a few days later, similar rumors surfaced about both Demi Lovato and Ariana Grande. According to Billboard, Lovato is apparently "seeking new management." The cause for the split remains unknown, but due to recent, friendly interactions on social media, it seems to have happened with no bad blood. The timing of Lovato's separation seems familiar though: they are about to release revamped, a rock re-recording of their most popular past songs.
Ariana Grande has parted with Braun before, however temporarily. She allegedly fired him for being too involved in her personal life. An anonymous source said to USMagazine "He definitely gets involved in his clients' business and personal relationships. At one point, Ariana fired him because she had had it." Later, Braun opened up about this in a 2018 interview, claiming that the rift with Grande had humbled him, as he had never quite realized that he really could be fired before that. But similarly, as with Swift, he also described Grande as very emotional and almost irrational, instead of a self-proclaimed "hustler" like himself. No recent information has been confirmed or denied about Grande's recent decisions, but if she really is abandoning Braun this year, she won't be the first.
Braun is choosing to react to this sudden media surge very lightly. On the same day as the news came out about Lovato and Grande, he made a joking tweet reading "Breaking news… I'm no longer managing myself." This was met with mixed reactions, as has been the case with every new report about him this year. To Variety, two more anonymous sources made opposite claims. The first referenced his growing distance from his clients' careers in the past few years (debatable) and simply stated "He's getting out of management— he has been for years. That's the real story." The other sparks much stronger reactions: "He's imploding. It's a different world since the pandemic. You just can't be an asshole like that anymore."