Mariclare Bakes: Easter Edition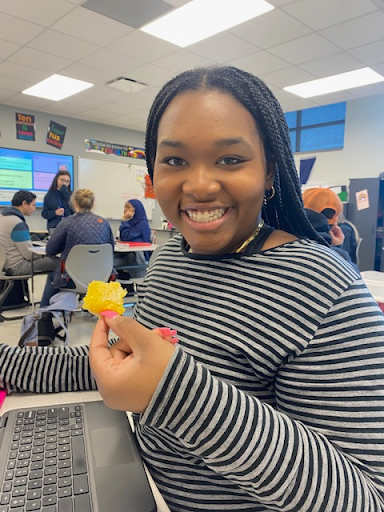 Mariclare Bakes: Easter Edition
These lemon bars are the perfect dessert to make for Easter or just for spring in general. They are bright and fun, sweet but also sour. They have the perfect balance of flavors and they are great for Spring time due to their bright yellow color and light flavor. Make these lemon bars for your family or friends and everyone will love them! 
PSA: I used Preppy Kitchen for my Lemon bars recipe. https://preppykitchen.com/lemon-bars/ 
Recipe:
Ingredients-
– 3 cups flour
– 2/3 cups powdered sugar
– 1/2 tsp salt
– 12 tbsp butter
– 3 tbsp lemon zest
– 3 cups sugar
– 8 eggs 
– 1 cup lemon juice 
Directions- 
– First preheat your oven to 350 degrees
– Next mix together the flour, powdered sugar, and salt
– Once combined add the softened butter and mix until a dough forms
– Spread the dough out onto the bottom of a greased pan and press it down
– Bake the dough at 350 degrees for 20 minutes or until golden brown
– While that is baking add your lemon zest, sugar, eggs, and lemon juice into a bowl and stir until fully combined
– Pour the wet mixture into the pan with the crust and place it back into the oven
– Bake for 25 minutes turning the pan about halfway through
– Once done baking let the lemon bars fully cool and the cut and sprinkle with powdered sugar
– Enjoy!
Reviews: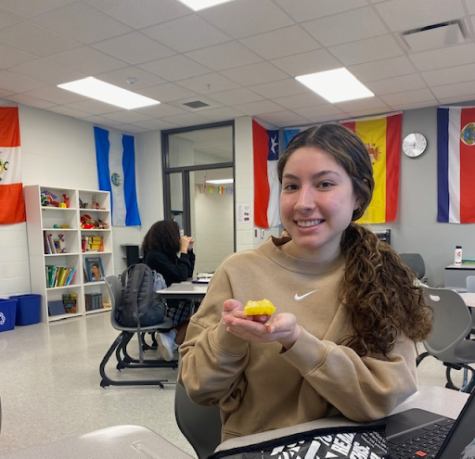 Nasja King and Sarah Su: 10/10- "I like that it had an authentic lemon flavor. The lemon taste wasn't too overwhelming, and it's not too sweet.
Allie Tucker: 9/10- "The taste was really good. It was a little gooey, but it was really good."
Neiman Shivers: 9/10- "I love the sourness and the sweetness of it. I am a big lemon fan. It would be better if it was baked a little longer."
Stephania Ruggieri: 8.5/10- "It was really good. I love the taste, but it was a little underdone"