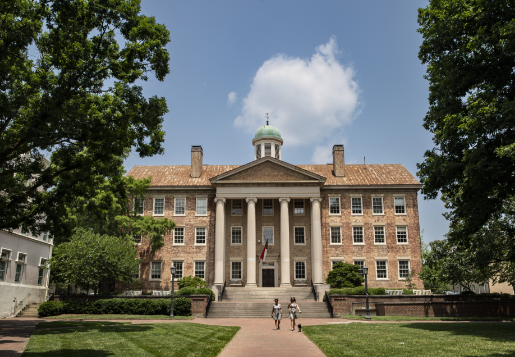 On Monday, August 28th, 2023 Tailei Qi walked onto the University of North Carolina campus with a 9mm handgun and shot and killed professor Zijie Yan. After looking into Qi's social media, police found he had issues with Yan and he'd been saying threatening remarks towards him.
The graduate student, Tailei Qi, has been charged with murder in the first degree after shooting Zijie Yan, an associate professor, on August 28th 2023. Qi is being held without bond and is facing a minimum of life in prison without parole for the murder charge alone. Qi is also facing a minimum of 2 years for the weapon charge. The highest punishment in North Carolina for first degree murder is death penalty, but the District Attorney, Jeff Niemen, pledged to not seek the death penalty.
The first call about the shooting came in around 1pm and university police immediately issued an alert and lockdown. The lockdown lasted for 3 hours, a number of professors continued to teach during this time. About 90 minutes after the call Qi was in custody, but the weapon has not been found.
Of the forty nine school shootings this year, UNC was the fifteenth one on a university campus.
Story continues below advertisement
The day after the shooting the university issued a "Well-Beings Day". Classes were canceled and students were recommended to use the day to prioritize their mental health after the shooting. Leena Mcdonald, a junior at Central, expressed she feels "in denial that something like that could happen at our school."
There is often a connection with gun violence and mental health, the university allowed students and staff to forget about their work and focus on themselves. "I wish people would understand how it feels to actually be in that situation." Nessa Bleill, a survivor of the Highland Park shooting, expressed her feelings towards the importance of speaking about gun violence and shootings.
Wednesday afternoon students of the campus organized a rally for gun violence and had a moment of silence to honor Zijie Yan. "I'm always on edge, it's like the fight or flight mindset" Sydney Ochs, a senior at Central, described how the environment makes her feel.
The search for Qi's motive is still ongoing, so is the search for the gun he used. Campus police are using this as a learning experience and are going to make campus safer for students and staff.
Qi made a number of posts on Twitter (X), complaining about the people he researched. Qi made a post expressing he felt his privacy was "insulted." In a post he mentions having a talk with his PI (principal investigator), Qi states that Yan should have "more experience to handle with these girls and tattletales."
"There needs to be better recognition of the students that could become shooters, there needs to be better help with bullying. It's up to the government" Tabatha Wenzel, athletic secretary at Centennial expressed.
Ochs describes being "disappointed but pretty unphased" when she found out there was another shooting. Wenzel also described her emotions as "sad but a part of me has become desensitized."