152 members, 11 sections, 1 marching band! 
Any student who's been to a football game (or has been in the general vicinity of the school between 2:30 and 4:15) is familiar with the Marching Maroons. Our school's highly-practiced marching band consists of Central students from all grades and all levels of playing ability. Each section and instrument operates differently, from their training methods to their favorite hangout spots. With the 2023-2024 season coming to a close, it's finally time to end their friendly rivalry. Which of the sections is the best? You get to decide. 
A section leader from each section will make a pitch on why they're undeniably the best marching band section. Additionally, another member of each section will describe their favorite memory with the group. Details about each section's social media presence (as of October 26 ) will also be listed. 
Story continues below advertisement
The Trumpets
Lindsay Campbell, Section Leader
Trumpets are the best section in the band by far! To start with, we're always marching in time (other sections couldn't relate) and we absolutely slay our parts every time. We also are all buddies and are always having fun at practice without being distracted. We also get ice cream after all the football games and hang out and have fun. AND we have fun little annual traditions that bring us together. Overall, we're just the most fun and just best section in general.
Kate Simmons, Member
My favorite memory is going to Nora's house for section day during band camp. We would sit around talk, eat, and do the secret trumpet tradition… It's a very secret trumpet tradition that only trumpets know about, so if you want to know, you have to join the trumpet section. 
Instagram: None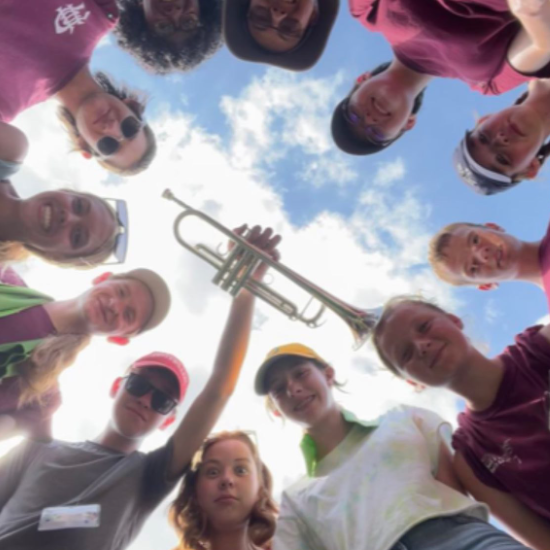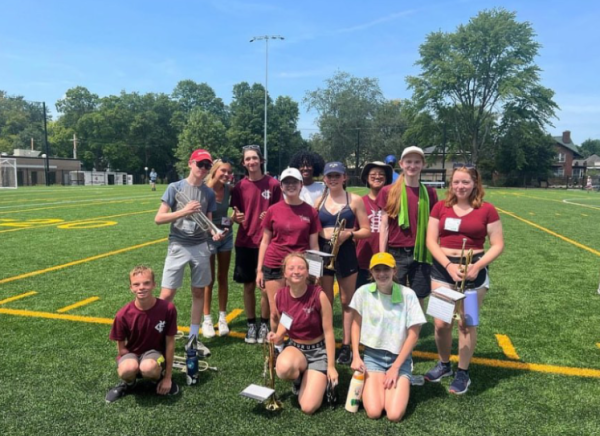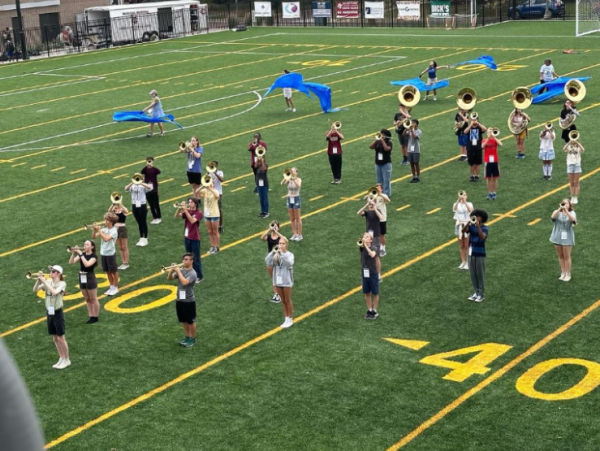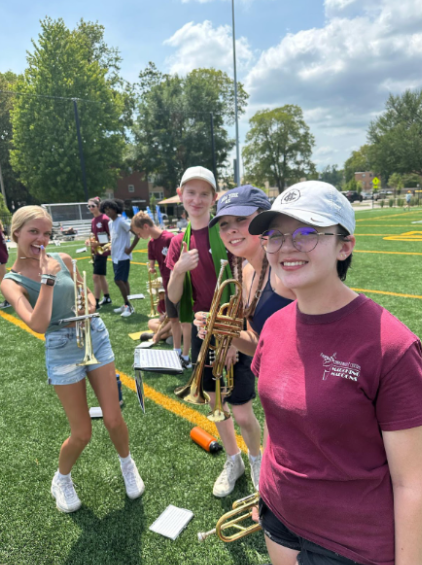 The Clarinets
Camille Speagle, Section Leader
I think the clarinets are the best because we have one of the biggest sections! Also we have a lot of new marching band members, some who have never even picked up an instrument before! The clarinet is one of the easier instruments to be able to pick up and learn, so it's great for people wanting to be involved in marching band that don't have an instrument ahead of time. We have students from all grades, so it's a great section to be in to meet people!
Maddie Bigler, Member
My favorite memory was my sophomore year for our section day, where the theme was JoJo Siwa, and my section leaders had made us all bracelets without names on it to wear with our outfits. I loved that day because it felt like I was a part of something, and my section leaders did a great job of making people feel included. 
Instagram: @cchs_marching_clarinets | 79 followers | 4 posts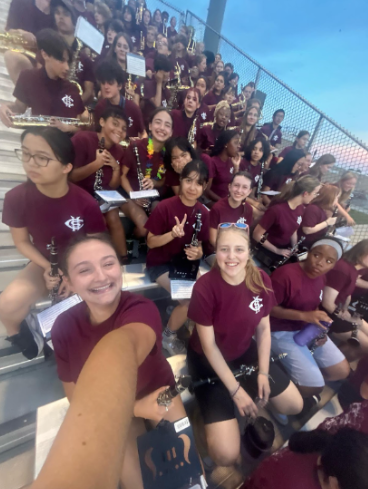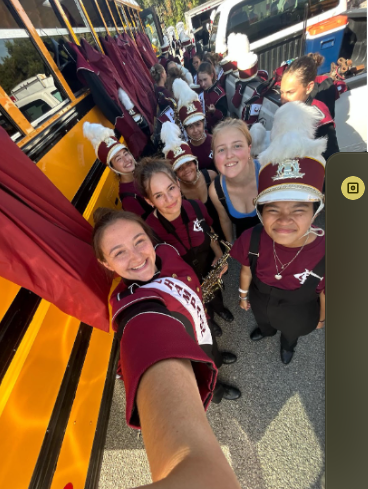 The Drumline
Ryan Slifer, Section Leader
Drumline is easily the best section in marching band. We have the heaviest instruments and still march the best, plus we do more sectionals on our own time than the other sections. Though our marching and playing abilities are clearly better, it's not the most important scale for the quality of a section. Drumline has easily the best instagram account, all the other sections are just trying to copy us because they know we're better.
Margo Gengler, Member
My fav memory with drumline has gotta be this year's gathering at the Kelly house. It was super memorable and fun, which is a very great representation of drumline and how much we genuinely enjoy each other's company… We hung around in her basement just live laugh loving, and played basketball outside. 
Instagram: @chs_dumbline | 144 followers | 14 posts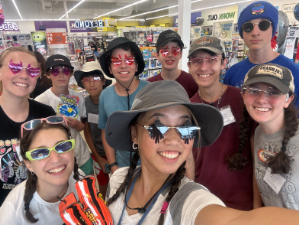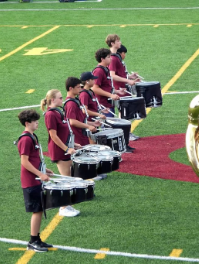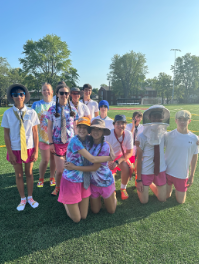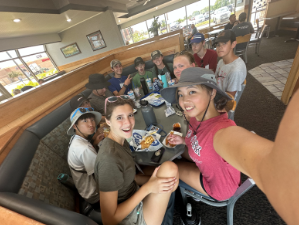 The Low Reeds
Laney Heggemeyer, Section Leader
We're a smaller section, so we have the ability to make really personal connections and be close with each other. Also, we have pretty different personalities, but we're still able to be really close with one another. It makes me so happy to be able to call the low reeds my section and I'm so proud of all of them!!
Ava Kopolow, Member
My favorite memory from being in the Low Reeds is our section lunch at band camp. Not only was it really fun, we got to know each other a lot better and I think it helped us get a lot closer and comfortable with each other. I also really enjoy going to Portillo's after football games and Dairy Queen with them too (even when we don't have a game). The Low Reeds is such a fun, warm, and welcoming group. We're all friends and it's so nice and fun getting to hang out with them inside and out of marching band!! They are a big part of why marching band is so fun and a great experience. 
Instagram: @cchsmarchinglowreeds | 82 followers | 7 posts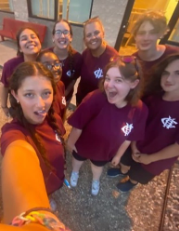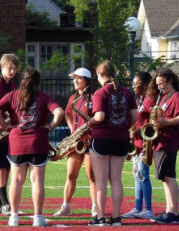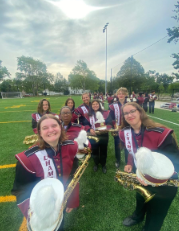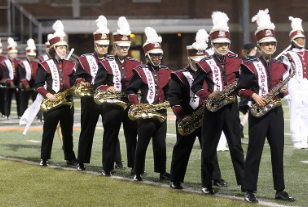 The Color Guard
Olivia Yu, Section Leader
Color guard is a very unique, less-known sport. We are apart of the marching band but have different ways of marching, and of course, performing. This requires meeting more often than our fellow sections in the band typically do, 3x a week on top of the typical marching band every day. Due to this and our extra week of "guard camp" before the summer band camp, we spend a lot of time together. We have all seen each other at our best, worst, and (a little) hysterical, states along the way. Everyone gets to bond with each and every one of the members, thanks to our family system we set up. So you can always go to your captain/upperclassmen family members for questions, rides, or even homework help haha. This is an amazing way for a (especially) young team with lots of freshmen to meet people and build relationships in a safe, fun community. freshmen and underclassmen always have older people they can rely on and ask for support from. We even have little freshmen that take turns baking things to bring for everyone!! As much as this is a social activity for many of us, it is just as much of a physical one. We gain lots of physical strength, and unique skill sets in a short amount of time. color guard is a powerful sport, to bring a beautiful visual aspect, energy, to the band, building up our arm strength, and overall staying in shape along the way! Another huge huge plus, and very important aspect of guard is how diverse we are. We are by far one of the most diverse sections of the band, this adds to a safe space for people of all races, genders, sexualities, backgrounds, religions, etc. Being surrounded by people different than yourself, is one of the most important things a community and close group should always provide you. In color guard, we value and love each and every one of our members and embrace our differences in both skills and lifestyles. Seeing our team grow together is truly one of the most beautiful rewarding parts of color guard.
Kelsey Diaz-Graniel, Member
I would have to say my favorite memory with Color Guard is all the bus rides to competitions sitting and conversing with friends. Although it's hard to compartmentalize time between guard and school or regular life, I think everyone did an amazing job dedicating the time needed to make our shows possible.
Instagram: @guard_cchs | 153 followers | 27 posts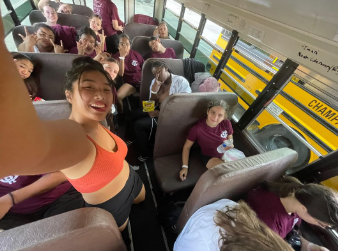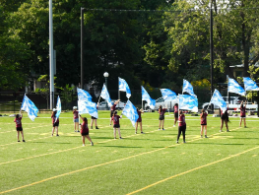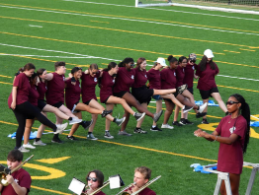 The Saxes
Brady Hong, Section Leader
The saxes are objectively the best section because first of all, our instrument's greatness simply speaks for itself. The saxophone is listed as the best-sounding and most attractive instrument on many different sites. Also, our section is one of the biggest with 15 people, meaning everyone wants to be a saxophonist (because who wouldn't?). What's an instrument that all three Central drum majors play? Not clarinet, not drums, not trumpet, but the saxophone. All three of them are dedicated and amazing people which helps prove that us saxophonists are also dedicated and amazing.
Janey Thomas, Member
My favorite memory from the saxophone section is being able to share similar interests and being able to make new memories.
Instagram: none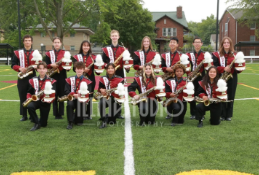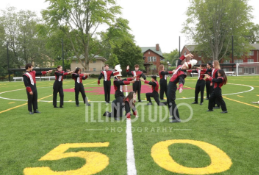 The Pit
Kalah Weber, Section Leader
The marching band of Champaign Central is an accomplished and well-oiled machine. The pit is the pearl in this big, beautiful oyster. Yeah, the brass, woodwinds, drumline, and color guard are important, but they're nothing without the Pitsters. The marching band pit musicians showcase a high degree of musical diversity with timpani, a variety of mallet instruments, brake drum, chimes, big bass drum, triangle, and cymbals to name a few. The range of the pit transforms standard marching band fare from standard to unique. The pitsters of Champaign Central High School elevate this by a factor of eleven with their sense of fashion and striking charisma. "We're simply the best," said freshman Judah Phelps. According to fellow freshman and future Pit section leader Ace Hopkins, it also helps that [he's] "really hot." So, next time you check out the Champaign Maroons' Marching Band, take note of who's up front. Hint, it's not those accessories marching around out on the field. 
Instagram: none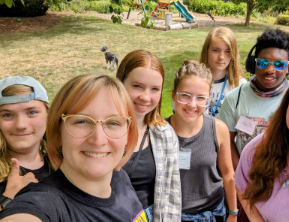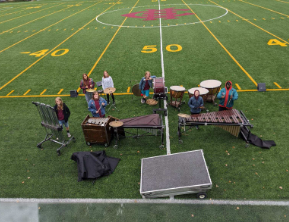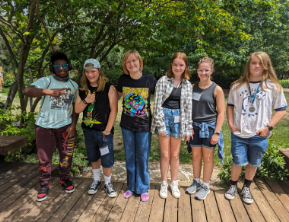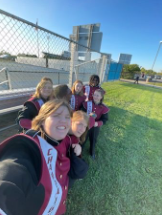 The Flutes/Piccolos
Carleigh Parks, Section Leader
The flute section is the best section in the marching band because of many things. Our instrument may be one of the smaller instruments, but because of it's size, it is more lightweight and easier to carry while marching. Also, even though our section is small, that just means we are that much closer to each other and able to help each other out more individually if needed. Another reason why we are the best is because after games our go-to place to eat is Merry Ann's which is kind of a tradition within the flute section and very fun. Also, the flute is just in general a very pretty sounding and looking instrument. Flute section is also generally one of the sweetest sections. We love to help each other play if someone is having trouble and help each other in the form. These are all reasons as to why the lovely flute section is the best section in the marching maroons!
Instagram: none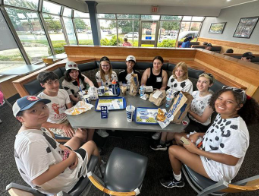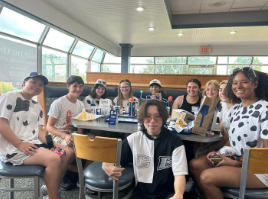 The Sousaphones
Shaucka Taylor, Section Leader
The sousaphone section is hands down the best section in Champaign's marching maroons. We might be the smallest section in the band, but we are the most powerful. With only 7 people in the section, each person is even more responsible for knowing their music and drill. Each player has sousaphone pride and is always proving how sousaphones are the best! We beat the flutes and clarinets back to their spots every time even with 40 pounds of metal on our shoulder. Many times in our 2023 show, taking flight, the sousaphones, along with percussion, are the only instruments playing. We always have to be focused to keep a steady time for the band and provide the base for other instruments to build upon. Susapones are the most motivated and hard-working section!
Instagram: none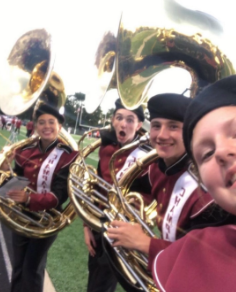 The Drum Majors
Shinjian Song
The drum majors are the best section in the marching band. We have to keep the band in time and together, which is a very difficult task. Since we don't have instruments, we don't have to worry about any repairs and we don't have to carry them on the field. We also have more responsibilities such as staying before and after rehearsal to help set up and tear down, help band members learn music and drill, and to know how to conduct the show. To learn these skills we go to a camp that is mostly outdoors in July, where it is hot and humid. Finally, we run the official marching band instagram account, which was created before all the other section accounts.
Instagram: none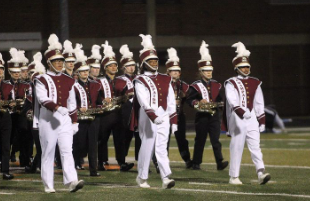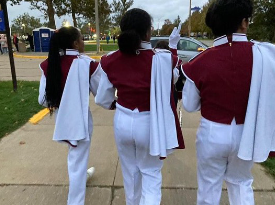 Lastly, the Mellophones were unable to respond, but here's their Instagram: @chs_marching_mellos | 79 followers | 6 posts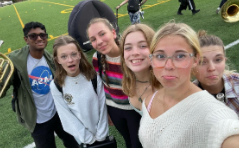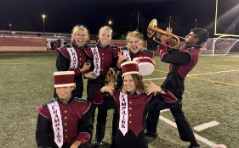 Be sure to leave a comment on which of these sections you believe is the best!