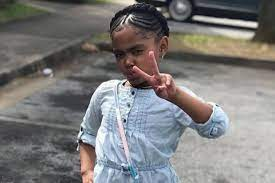 You might have heard the names. George Floyd, Breonna Taylor, Stephon Clark, Botham Jean, Michael Brown, Laquan McDonald. Trayvon Martin. Trayvon Martin's death by the hands of a racist neighborhood watch volunteer in 2013 sparked national uprising, and also resulted in a new anti-racist organization, Black Lives Matter.
Founded by Patrisse Cullors along with friends Opal Tometi and Alicia Garza, these three women founded this organization in frustration to the acquittal of George Zimmerman in 2013. Starting with a social media hashtag, people from all walks of life ran to socials to showcase their anger and  frustration towards the police and the government's response to the alarming rates of police brutality towards black people.
But over time, when deals and sponsorships come into play, and promotion for your organization is more widely received by millions of people; you lose sight of the original goal.   
   "In the beginning, it was good. The platform was giving us more of the representation we deserve," says Lashonna James, a mental health worker for adolescents. But she later described the contradictory move the  movement has turned to. "That just made it a little worse, because we're trying to make our voices heard because we're never heard. That's why we had to make something like Black Lives Matter."
Story continues below advertisement
   The "that" James is referring to is one of the founder's several embezzlement charges, with payments ranging from 'creative services' to million dollar mansions. Cullors's brother, Paul Cullors, received $840,000 for allegedly providing security services, and the father of her child, Damon Turner, got almost $970,000 to help "produce live events" (hence the 'creative services'), according to the New York Post. 
Tax filings found several unauthorized and hefty payments being paid to Cullors's family, friends, and for personal reasons. Following the widespread news of this, Cullors resigned from BLM in 2021.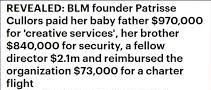 Another one of our participants mentioned this as one of the reasons for BLM's downfall. "It [BLM] did somewhat serve its purpose of bringing its attention to an underserved demographic in America; but the main issue was the lack of consistent leadership." Jerry Lawrence, a youth-in-care worker, had a lot to say about the antiracist movement in America, and how BLM played a role in bringing more attention to the matter.
Brandon Goslin, an American Government teacher at Central, spoke on how he feels about the movement. "This was a way to remind people that we're still living in a country where people are facing oppression. People are still being mistreated, whether that's by police, the government, or businesses. [BLM] is just a way to spotlight a lot of the issues that still exist that we kind of swept under the rug."
Lawrence backs this idea. "Racism never left, that tension just wasn't as easily seen. It's always been around, and will probably be forever."
A few people touched on the importance of social media during this time, and with this movement. "People have used BLM as clickbait; I've seen a lot of it on YouTube, and even in person. In my hometown, Chicago, when I was downtown, I would see people taking pictures at the protests with their signs, or talk to someone for a bit, and leave." James explains. "They're not actually standing for it, they're just trying to be trendy." 
There's also been a lot more mess with the finances than that. BLM has a donations tab, and when you click on it, it redirects you to ActBlue Charities. ActBlue is a charity organization that backs leftist organizations, progressive groups, and democratic candidates. What this means is by supporting BLM with a donation is just funding some democrats campaign.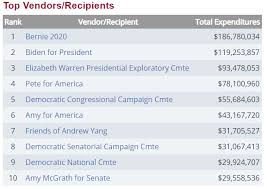 This is the payout list made by the end of 2021. These are all BLM donations, by the way. The fact that Bernie Sanders can get $186 million for a presidential campaign, but black communities are still underfunded and affected by racist policies is extremely unfair.
   "The issue wasn't the message, or what they stood for. They fell short on coming in and unifying us. It just channeled our outrage towards certain groups of individuals instead of using that to really build off of it to help internally," Lawrence elaborates.