Vivienne Westwood's Evolution
On December 29, 2022, activist, artist, and designer Vivienne Westwood passed away. She had been designing clothes for the majority of her life and was committed to sustainable fashion. There are parts of her website dedicated to sustainability and campaigns against climate change. The brand continues to produce clothing and support her ideas.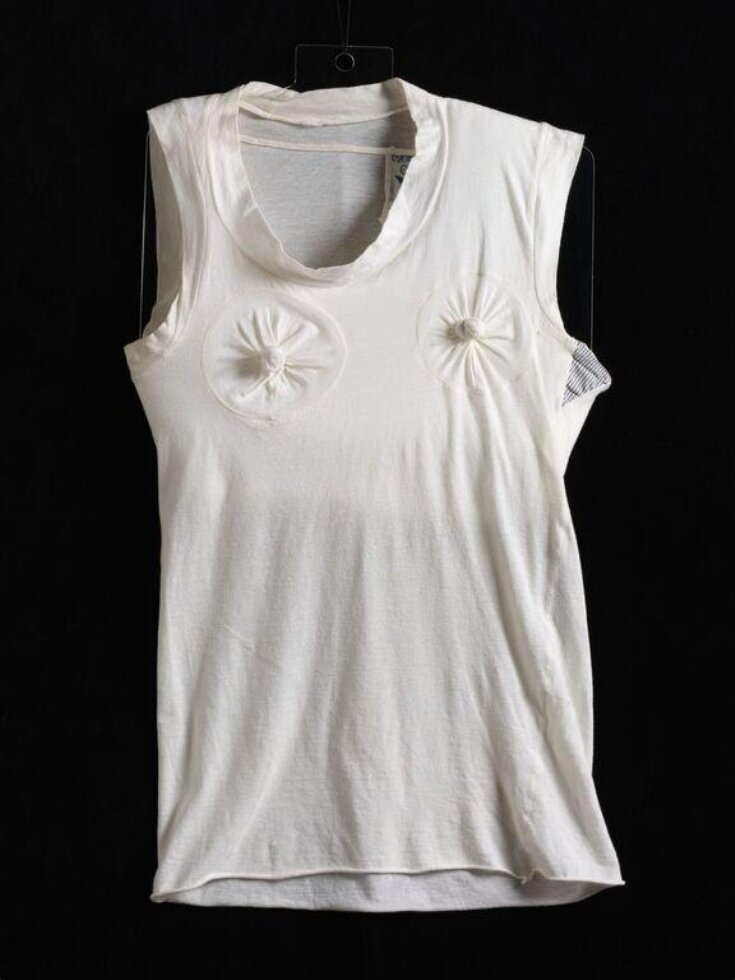 Westwood's career really started in 1971, with edgier designs like these, and making her mark on fashion. Her brand was much smaller than it is now, with only one or two shops in the UK but now you can buy her work anywhere. 
A picture of a 1971 shirt designed by Vivienne Westwood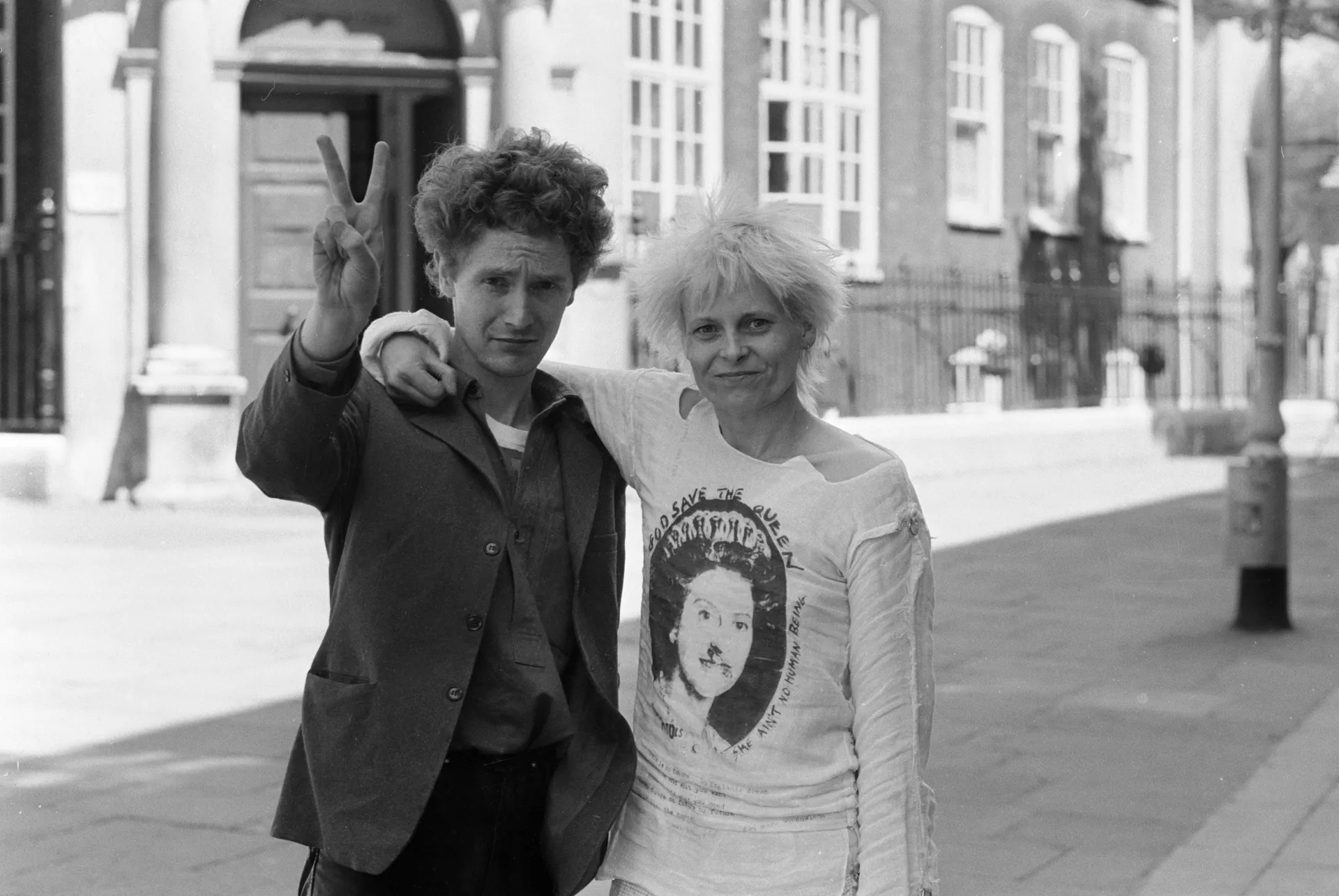 In this picture from 1977 you can see that Westwood has always had a more punk style, she was known for ripping up her clothes to give them more edge. It's really fitting, as she started her career married to the manager of the Sex Pistols, Malcolm McLaren.
Photographed by Bill Kennedy
Westwood started her runway career with "Pirates" in 1981. It was the start of her iconic runway shows. They had strong themes, with her following shows being called "Witches", then "Hypnos. Each show had insanely separate ideas, with sporty outfits, and high-camp ideas. Westwood had a very wide range. 
Westwood and McLaren's "Pirates", photographed by Robyn Beeched and Malcolm McLaren, pictured in the Victoria Albert museum.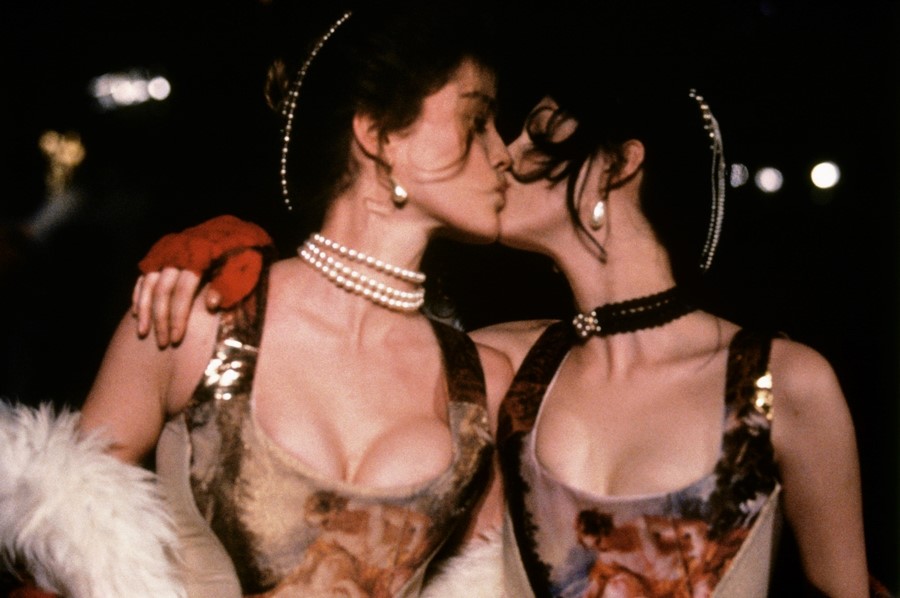 Freshman Isabella Ondevilla said "The 90s were my favorite era of Vivienne Westwood for sure. The painted corsets were so iconic." This remains one of the things Westwood is most known for, her more regal clothing, things like pearl necklaces and renaissance paintings, but as you can tell, that's definitely not all she was. 
Photographed by John Van Hasselt
Here we can see that even the 90s weren't all painted corsets, Westwood couldn't just stick to one thing. "I love how she wasn't afraid to make bold choices. Like she would just have a penis on a shirt and she made it fashion, I think that's what makes a strong designer." Freshman Amala Willenbrock said. 
Photographed by Etsy seller Lynashia Murphy
Freshman Jordan Rinkenberger said, "I loved the 2000s era. I think that it's jarring that 20 years later Westwood's work can still be so popular. She had so many ideas that can all translate to now. Like her oversized clothes and the corsets that came back recently."
Source – Paris Fashion Week Fall 2001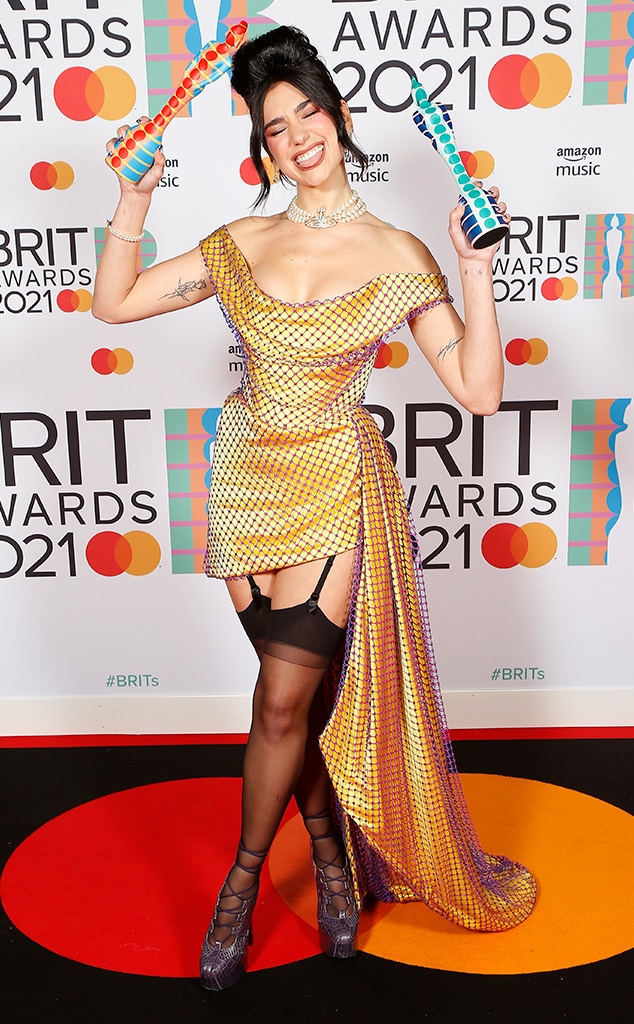 Westwood was anticipating everything before it happened. In the early 2000s, she was designing dresses like these, whichh she stayed true to in later years, the strapless corset showing up in a lot of red carpet looks, like Dua Lipa's 2021 Brit Awards. And this isn't even close to all of it. She designed accessories, including bags and jewelry, menswear, and bridalwear. You can see Westwood's famously branded necklace, which looks elegant on Lipa, but you can see how she rebels with the garter and shoes. Westwood knew how to get people talking, even with little things like that. 
Photo by JMEnternational